Page 2 of 2 •
1, 2
First topic message reminder :
1. PB2 Profile Link: http://www.plazmaburst2.com/?a=&s=7&ac=The%20Gold%20Herobrine&id=1204387#_
2. Kills Count: 26.812
3. Kill/Death Ratio: 1.39
4. Level Developer Rank: 10.28
5. Predicted Player Points Amount: 0.2
6. Total Time Playing Plazma Burst 2: 3 Years
7. All Alternate Accounts (with profile links): Nope.
8. List all past clans and reasons for leaving them: I left savage, because Ngl merged with it.
9. Why are you applying for YRN? I'm part of the savage members.
10. How can you benefit YRN? To not get hated and concact in a good way.
10b. How will YRN benefit you? As a good guy.
11. List some good/bad experiences in your most recent clan: I had nice experiences with Savage
11b. List some experiences you wish to have in YRN: To not get hated
12. What YRN Members do you know? I know Grim Reaper,ArTy,Irina,
13. In your opinion what makes YRN different and/or better from other clans? Getting new friends, and losing the hate.
14. Most frequently played server and average ping: EU: 80 Ping USA California: 180
15. Discord Username (followed by Discord ID
#0000
):  BluePunchGamer#2480
15b. How active will you be on Discord, YRN forums, and PB2? In discord often, in yrn forums rare and in PB2 often too.
16. What are your skills within PB2? Im very good at Sniper and Rays
17. Describe what kind of person you are: A good guy, who is playing PB2 many times and getting interest for community and unterstand jokes.
18. What do you value more and why: Skill or Attitude? Attitude.
19. Country of Residence: Germany.
20. Do you understand the recruitment process? I unterstood the process
21. Do you meet all requirements to join? Some of them.
22. By submitting this application, you understand that you must comply with all rules of YRN on the chat as well as the forums. You also understand that violation of said rules could result in the removal of you from the clan. Do you agree to these terms? Yes I do.
23. Extra comments: You might know me.
And,also if there is something that I made mistake support it.
---
And I cant unterstand the strange words. I didnt learn in the school yet. What shall I study then? (Do not answer this question) Grim you are 18 or over. And im 14, I dont have the perfect english likes yours.
Im 14 Grim and I dont have the perfect english like yours. You are 18 or over or whatever. And I didnt learn these words in school, its strange to me.
Give me a denied button. I cant deal with these questions to messy right now to answer.
Red X

Supreme Leader


Posts

:

506



Applicant wished to void his own application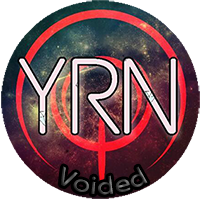 Reapply in 5 days if you wish to.
Page 2 of 2 •
1, 2
Create an account or log in to leave a reply
You need to be a member in order to leave a reply.
Log in
Already have an account? No problem, log in here.
Log in
---
Permissions in this forum:
You
cannot
reply to topics in this forum