Page 2 of 2 •
1, 2
RazeeR

Non-Member


Posts

:

8



First topic message reminder :
1. PB2 Profile Link: http://www.plazmaburst2.com/?a=&s=7&ac=razeer
2. Kills Count: 6 383  
3. Kill/Death Ratio: 1.34
4. Level Developer Rank: 2.14
5. Predicted Player Points Amount: 0.19
6. Total Time Playing Plazma Burst 2: 2 years
7. All Alternate Accounts (with profile links): I had one but i forgot its name since it was like 5 years ago.
8. List all past clans and reasons for leaving them: "Communist League" - Leaders left, so everybody did (died)    "AciDe" - died   "DLN Occupation"- died    "Rexus" - leader deleted it.    
9. Why are you applying for YRN? Clan seems very professional, same with the players so i really do want to join it. Im not going to lie, its also prestige one in my opinion so becoming its member would be an achievement.
10. How can you benefit YRN? Im respectful and calm person and can represent clan in same way.
10b. How will YRN benefit you? I think being member of YRN is going to bring me fun experience of playing PB2.
11. List some good/bad experiences in your most recent clan: Everyone seemed friendly in the clan but there was too many childish/stupid situations. (i only said "too many", sometimes situations like this are fun and you can have a good laugh.  
)
11b. List some experiences you wish to have in YRN: I wish to meet new cool people and maybe a bit of training in PB because i would like to become better player.
12. What YRN Members do you know? I never really was a friend of them or talked to them but i know Juan, Wazzawsski and Matt.
13. In your opinion what makes YRN different and/or better from other clans?  YRN have's a decent site and in overall its well developed clan.
14. Most frequently played server and average ping: California, just because Europe is abandoned. My ping in Cali is 200/ Eu is 60.
15. Discord Username (followed by Discord ID
#0000
): RazeeR#8710
15b. How active will you be on Discord, YRN forums, and PB2? Mostly everyday sometimes 2 days of break. I will inform you when i going to have bigger break.
16. What are your skills within PB2? Im not a pro player but they are under average i think.
17. Describe what kind of person you are: I really like to laugh and do stupid stuff but dont worry, i can act mature and calm when its needed.
18. What do you value more and why: Skill or Attitude? Both of them are needed but i think attitude is more important. For example, when youre very skillful in soccer, what really it will give you when youre acting rude and unkind so nobody wants to play with you?  
19. Country of Residence: Poland
20. Do you understand the recruitment process? I read it, and understand it.
21. Do you meet all requirements to join? I dont really have 7000 kills but i was asked if i want to join so i think its okay, also i can catch up to 7k pretty fast.
22. By submitting this application, you understand that you must comply with all rules of YRN on the chat as well as the forums. You also understand that violation of said rules could result in the removal of you from the clan. Do you agree to these terms? Yes, i agree.
23. Extra comments:  
---
~iTerminator~

Prestige Member


Posts

:

12



Good reply I have no further questions everything else looks good not the best possible but I wish you the best of luck in your acceptance
Red X

Supreme Leader


Posts

:

506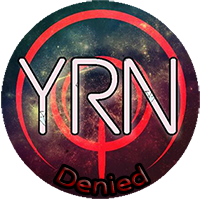 Your poll has been closed and you didn't obtain enough votes , plus i am hearing you're in DLN which counts as multiclaning .
Reapply in 5 days.
Page 2 of 2 •
1, 2
Create an account or log in to leave a reply
You need to be a member in order to leave a reply.
Log in
Already have an account? No problem, log in here.
Log in
---
Permissions in this forum:
You
cannot
reply to topics in this forum