Page 2 of 2 •
1, 2
Young Money Militia

Non-Member


Posts

:

8



First topic message reminder :
1. PB2 Profile Link: http://www.plazmaburst2.com/index.php?a=&s=7&ac=Garbo&id=1696761
2. Kills Count: 11 882  
3. Kill/Death Ratio:1.41
4. Level Developer Rank: .69
5. Predicted Player Points Amount: 0
6. Total Time Playing Plazma Burst 2: 5 years
7. All Alternate Accounts (with profile links): [Guiltus] http://www.plazmaburst2.com/index.php?a=&s=7&ac=Guiltus&id=1437027
8. List all past clans and reasons for leaving them: Prophet-Same reason as bloodthirster(Dying slowly)
9. Why are you applying for YRN? I I would like to join YRN because well... there are so many reasons. It lasted so long and obviously will last longer. The community, members, especially the older generations, have built that strong friendship that is still going around. I like the reasonable fact that you keep the chat and other things of the clan inside to yourselves and don't involve the drama and other bad criticisms from outside. You guys are pretty much away from Plazma Burst 2 but the reputation of YRN is still great because of being alive for so long and because of having the most of legendary players in it. I would definitely like to be apart of this fresh community and chill around because of the reasons above and many other small reasons which completes the list
10. How can you benefit YRN? Well i can benefit YRN in a lot of ways such as Participating,Being active,Helping in events etc..It could be nearly anything you'd guys want me to do
10b. How will YRN benefit you? It could basically just give me a non cancerous community to hang in outside pb2
11. List some good/bad experiences in your most recent clan: Tbh the feeling of joining the clan was neutral..there were really no good/bad experiences inside the clan
11b. List some experiences you wish to have in YRN: Just wanna make friends and avoid toxic
12. What YRN Members do you know? I know you all  
13. In your opinion what makes YRN different and/or better from other clans? well thats basically an answer i have for
#10
....
14. Most frequently played server and average ping:80-110
15. Discord Username (followed by Discord ID
#0000
): Guiltus#4813
15b. How active will you be on Discord, YRN forums, and PB2? Well since its summer ill be on nearly everyday for a good amount of time
16. What are your skills within PB2? I don't really understand the question so ill try explaining this the best way...I'm a railer in pb2 so my skills are edge shots,Quick shots,edge boosts,fast reaction time and somewhat hard to predict movement.
17. Describe what kind of person you are: I'm a chill person who most times likes to lay back and ease up in hard situations
18. What do you value more and why: Skill or Attitude? Attitude since u require attitude to focus.And the more u play and focus the more skilled u can be
19. Country of Residence:Chicago Illinois
20. Do you understand the recruitment process? yeye
21. Do you meet all requirements to join? yeye
22. By submitting this application, you understand that you must comply with all rules of YRN on the chat as well as the forums. You also understand that violation of said rules could result in the removal of you from the clan. Do you agree to these terms? YEEEEEEEEE
23. Extra comments:  huehuehue
---
TByteT

Official Member


Posts

:

15



Didn't you tell me you were Garbo on xJyster account 2 days ago? Then you in a match earlier on xJyster account saying u were panik?
Young Money Militia

Non-Member


Posts

:

8



@TByteT

wrote:Didn't you tell me you were Garbo on xJyster account 2 days ago? Then you in a match earlier on xJyster account saying u were panik?
No, I wasnt
Red X

Supreme Leader


Posts

:

506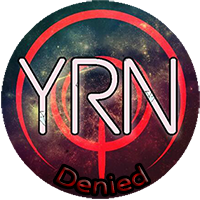 You lied to us , you're Emo foxie boy, yet your app was actually decent compared to all your past apps the only thing that caused this result is your lack of honesty.
Reapply in 5 days.
Page 2 of 2 •
1, 2
Create an account or log in to leave a reply
You need to be a member in order to leave a reply.
Log in
Already have an account? No problem, log in here.
Log in
---
Permissions in this forum:
You
cannot
reply to topics in this forum