Hayne

Unofficial Member


Posts

:

8



. What games do you play?: Brawlhalla,LoL,Superfighters Deluxe,Garry's Mod
1b.List all your usernames and alternatives for these games: Hayne
2. What platforms do you play on or have(iOS , Xbox , PC , Steam etc): Steam
3. How active will you be on forums, Discord and in game?: almost everyday
3b. Discord Username(Followed by Discord ID
#0000
): Hayne#6538
4. Briefly describe what kind of person you are: im a kind and open person,many people may remember me as an -1 IQ rager,but i do believe people change.
5. Why are you applying for YRN?: i was invited by Juan, since i mostly play mentioned above games alone i thought i'll find some mates to play with by applying here.
6. What can you contribute to YRN and explain how you can do so: well i can do almost whatever you guys will want from me
7. Have you been in other gaming group(s) if so list reasons for departing: nah
8. What is your timezone(UTC , GMT, EST): Central European Summer Time or something like that,google had to help me
9. How did you hear about us?: Juan dmed me on discord
10. What YRN members do you know: juan
11.Do you understand the recruitment process and meet the requirements? yes
12.By submitting this application, you understand that you must comply with all rules of YRN on the chat as well as the forums. You also understand that violation of said rules could result in the removal of you from the clan. Do you agree to these terms? ye
TByteT

Official Member


Posts

:

15



I'm glad you are applying and got messages by the leader. The application seems good and smooth. I dont think I know you tho. Nice to meet u
Red X

Supreme Leader


Posts

:

506



agreed with what tbyte said.
Woo Woo

Supreme Leader


Posts

:

91



I'd be glad to welcome new LoL and Brawl players to YrN. Good luck!
____________________________________________________________________
"This is my last message to you: in sorrow, seek happiness."
Red X

Supreme Leader


Posts

:

506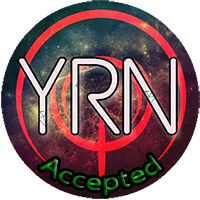 Nothing was wrong with your app so , congrats.
Welcome
Create an account or log in to leave a reply
You need to be a member in order to leave a reply.
Log in
Already have an account? No problem, log in here.
Log in
---
Permissions in this forum:
You
cannot
reply to topics in this forum