1. PB2 Profile Link: http://plazmaburst2.com/?a=&s=7&ac=ECC9
2. Kills Count: 1 582
3. Kill/Death Ratio:
Overall k/d Ratio: 4.65  
Latest k/d Ratio: 7.33
4. Level Developer Rank: 6.23
5. Predicted Player Points Amount: 049 , had 0.53 >.<
6. Total Time Playing Plazma Burst 2: 8 years
7. All Alternate Accounts (with profile links): http://plazmaburst2.com/?a=&s=7&ac=8695hjkl <--- I also want to reg this account to, since this has the 7000 kills requiment.
8. List all past clans and reasons for leaving them: Sync - died , USF - umm,.. idiot stuffs  ._.
9. Why are you applying for YRN? I want to be in a familiy and not to be alone, I have to learn, and even TO TEACH ppl here. I want to have fun every day with other YrN clanmates, participating in events and help the clan to be the strongest and the best.
10. How can you benefit YRN? I am a PRO in recruiting people. In USF, I was Recruitment Directive Officer xD no jk. I can help the clan with everything thats possible.
10b. How will YRN benefit you? I don't know, It seems a really good, funny and mature clan.
11. List some good/bad experiences in your most recent clan: Sync, well nothing I can say it was 1000 years ago lol. USF have some asskicker, see-i-am-bigger members and stuff,  and some annyoing ppl. I am also annyoing to USF, just saying.
(But its a good clan.)
11b. List some experiences you wish to have in YRN: A good community to be in every day!
12. What YRN Members do you know? cheesecheetos, Blizten , Woo Woo and Fasho. It's not much I know :/
13. In your opinion what makes YRN different and/or better from other clans? I don't really know since I was not and Im not in YrN. Soo I can answer this question after I was in YrN for like 3 months idk.
stupid answer
14. Most frequently played server and average ping: Cali: about 100 - 250 EU: about 60 - 150
15. Discord Username (followed by Discord ID
#0000
): ECC9#6057
15b. How active will you be on Discord, YRN forums, and PB2? Since summer is coming, I will be on every day!
16. What are your skills within PB2? Walljump, wallshot, selfboost and other skills that I forgot. GOD AIM
17. Describe what kind of person you are: Mature. Friendly. Not better than others.
18. What do you value more and why: Skill or Attitude?Both, because if you have Attitude but you don't have skills, then you are ded. If you have skills and you don't have Attitude then the gameplay is boring and not that good. But if you are not skilled, but have attitude , you can be skilled. So thats my confusing answer thank you lol
19. Country of Residence: Romania
20. Do you understand the recruitment process? Yes.
21. Do you meet all requirements to join? Maybe? I think yes.
22. By submitting this application, you understand that you must comply with all rules of YRN on the chat as well as the forums. You also understand that violation of said rules could result in the removal of you from the clan. Do you agree to these terms? Yes.
23. Extra comments:  Sorry if my english is bad, and....
Red X

Supreme Leader


Posts

:

506



So you left USF to apply then left your app to rejoin USf and now left USF to reapply.

What are you really trying to do here?
At that time I gave USF a last chance. But it didn't go well.
Gawwy

Council Member


Posts

:

22



Thank you for applying to YrN, after reading your application, I came to a conclusion and here are my questions for you:
1. First of all, your reason of YrN does not seem unique. We have many applicants that apply here and we are just as likely to accept them over of you. What makes you so unique from other players? And even if you do manage to get in, how do we know you are loyal and not one of those many clan hoppers that exist within the plazma burst 2 community at present?
2. Secondly, in Q-10, you described your recruitment capabilities; as "a PRO-recruitment officer". Unfortunately this really will not significantly impact or boost you chances of entering YrN, since YrN does not have the same recruitment doctrine as USF; we have different requirements and procedures for recruitment. Furthermore the rank "Recruitment Directive Officer" does not mean anything to us. It is a rank specially and uniquely for USF, which only USF uses and here we do not have anything related to that rank, nor equal to it, basically making it irrelevant altogether.
Thus i ask you to provide alternative and more specific fields or tasks in which you could benefit YrN.
3. Thirdly, in Q-13, you are to tell us why you chose to apply for YrN, over the masses upon masses of clans that reside in the pb2 community. What makes YrN so unique from all of them that makes our impression burn itself into your mind deeper than others'?
4. Finally, I am bringing in an outside event into this. Recently as I have heard (from personal, USF and other sources), and in slight accordance with your answer in Q-8, it has been observed that upon your dismissal from USF, due to whatever cause, you immediately formed a "rip-off" / "bootleg" copy of USF called USP (United Special Players). I can provide photographic evidence of this, but my question is, would you do the same in a fury of rage if you were to be denied now, or dismissed later on from YrN due to whatever causes in the future?
That would be all from me. Overall this application seems to be of below average quality and quite simply weak to me. Needless to say it is severely easy to depict that you clearly have not devoted a reasonable amount of time or/and seriousness into it. Nevertheless good luck in your application and tests. I hope you will answer our questions soon

1. Nothing makes me unique than others. I can't do anything to trust me. YrN will trust me, or not. How can I prove that I am loyal ?

2. I just sayd that I am good in recruitment. I can offer YrN good recruitments. That is what is wanted to say ._. I can host trainings if it's allowed and it's in yrn doctrine..
I can attend events and I am active on Discord.

3. I have some friends here. People here are mature, skilled and friendly. It's an old and a good clan. I choose this clan because I love it.

4. I never do the same again.

Im sorry if my application is below avarge quality. I can't make better, I am not really good in clan applications.
Update to question 8: I didn't leave USF, I was banned from USF because of "copying" USF to clan named USP.
~iTerminator~

Prestige Member


Posts

:

12



I would like to know what you mean by your answer to number 17 "mature, friendly, not better than other" that doesn't really sound good to me. That's already bad vibes or you could say lack of confidence. Other then that good luck decent application.
I am mature. I like to make new friendships and I am open for everyone. And in ''not better than others'' I mean I am not skilled than others.
Red X

Supreme Leader


Posts

:

506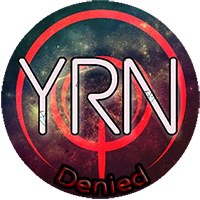 Tbh you could've done better on this app , your answers didn't make up for most of it. Which is your downfall and led to this decision being made , another thing is your loyalty is sketchy.
Reapply in 5 days.
Create an account or log in to leave a reply
You need to be a member in order to leave a reply.
Log in
Already have an account? No problem, log in here.
Log in
---
Permissions in this forum:
You
cannot
reply to topics in this forum